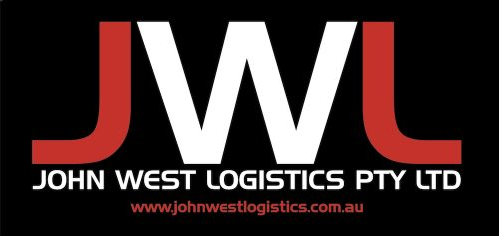 John West Logistics Pty Ltd (JWL) was formed as a company in 2000 under the banner of DGL, specifically to provide a level of personalised service in the areas of Contract Fleet and Warehouse Logistics. With the sale of our warehouse operations in July 2018, we now continue to operate as JWL predominantly in the field of Contract Logistics.
JWL's dedicated fleet operate nationally throughout Australia and New Zealand. Our modern innovative equipment is supported by trained, professional logistics personnel, allowing JWL to supply quality logistical solutions to a diverse range of clients.
Here at JWL, we pride ourselves on offering a high level of service to our customers without compromising on health and safety, aiming to be the preferred supplier of choice. We seek to become an employer of choice, providing our employees with a safe and rewarding work environment.
Our business maintains a strong commitment to safety and the environment. We have maintained consistent growth over the years and continue to do so. At JWL, we are committed to the provision of quality services in all of our endeavours.
JWL's head office is based in Brisbane from where our Administrative, Finance, HR, HSEQ and IT divisions are run.
John West Logistics User Portal
Safety at John West Logistics
Our mission statement is:
To provide the highest standard of service to our Customers, without compromising on health and safety.
To be the preferred supplier of services to our Customers within our capabilities.
To seek to improve continually, whatever we do.
Maintained by our health and safety team, the quality management system is a platform for assistance and support for both internal and external customers through ever changing regulatory requirements. JWL's Quality Management System encompasses and merges both quality and safety aspects of operational activities at a national level. This facilitates consistency, transparency and objectivity in the way we do business across the country. JWL holds the following certifications;
National Heavy Vehicle Accreditation Scheme (NHVAS) – Fatigue, Maintenance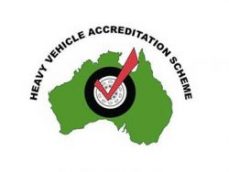 Transport Fleet Operations Safety
As an operator of specialised fleets, we continually keep innovation at the forefront of our operations by designing and working with equipment manufacturers to create specialised equipment solutions, including vehicle combinations accredited under the Performance Based Scheme.
These specialised combinations provide both JWL and customers a competitive edge by ensuring increased productivity and creating smarter ways to deliver freight.
Our fleet is monitored by GPS tracking and our clients receive access to the system for complete visibility.
Compliance to the National Heavy Vehicle accreditation scheme – Maintenance Management ensures JWL's modern fleet is maintained to the highest standard and in line with manufacturer guidelines. Whilst our equipment is highly maintained and modern, we believe that people still hold the key to safe operations. Our internal quality management system incorporates a comprehensive internal E-learning program which ensures operators are trained on safety performance, load restraint, chain of responsibility and fatigue management and is undertaken by all employees prior to commencement. This training is regularly followed up with refresher sessions.
Our clients can feel at ease that JWL is committed to meeting chain of responsibility requirements.
We have facilities throughout all states of Australia and throughout New Zealand
Head Office:
We offer in the major capitals cities of Brisbane, Sydney and Melbourne a driver apprenticeship program that enables persons to join our industry without any experience.
This exciting program will give you the necessary skills to operate within our industry and is fully inclusive of training and we will even upgrade your license as part of the process
JWL advertises our currently available positions on Seek, please follow the link and see what opportunities exist with us  Seek.
At JWL we are continually looking for skilled staff to complement our ever-growing team of professionals. Whether you're interested in a career behind the wheel, in administration, health and safety or management, if you don't see exactly what you're looking for on seek, send us your resume at [email protected].
John West Logistics' head office is based in Brisbane. It is from here that our Administration, Finance, HR, HSEQ and IT departments are run. Group Managers are national, and have site and contract managers reporting to them. With motivated and qualified staff JWL does everything to keep customer satisfaction at the highest level.
JWL personnel receive comprehensive training and we acknowledge that our people are one of our most important assets.
Our staff are dedicated, professional and passionate about everything they do.
Operations are run in every Australian state except Northern Territory, and throughout New Zealand.
John brings with him more than forty years of experience in the transport & logistics industry. He spent twenty years the Mayne Nickless Group. During his career he has been awarded the Chartered Institute of Logistics and Transport's "Transport Achiever in the Transport and Logistics Industry" award along with the Queensland Trucking Association's "Management Excellence" award. John is past Chairman of the "Chartered Institute of Logistics and Transport (Australian Section)", past member of the board of QR and sits on a number of other industry related committees.
For a quotation or other matter please feel free to contact us:
© John West Logistics 2023